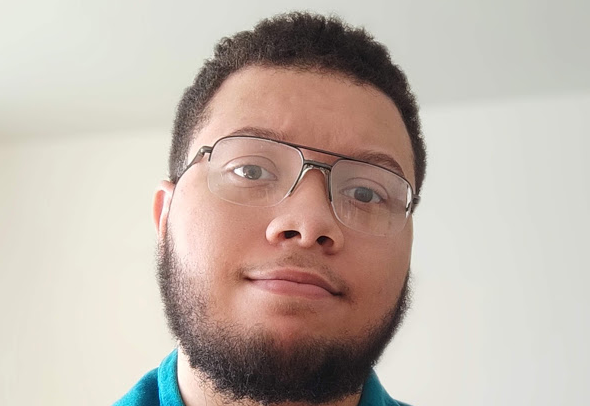 Undergraduate History Major Dakota Pereira talks with us about his internship at the National
Gallery of Art:
What got you interested in the internship or made you want to be a part of the
organization?
The National Gallery of Art and its library appeals to me as an institution because I was curious
about how libraries function within museum settings. I wanted to better learn the role librarians
fulfill in this unique context and get a sense of the work of archiving, preserving and allowing
the public to easily access special collections & digital collections.
What new skills are you learning?
I'm currently learning much of the front end web platform the NGA Library uses to organize its
book materials, ephemera, and other library materials. I also have done manual work labeling
and filing away ephemera in the NGA's Vertical Files and currently do research providing
sources for artists whose Wikidata pages are lacking.
What do you enjoy most about the experience?
Interning at the NGA allows for learning to be part of my day, every day. Not only do I learn the
more functional aspects behind what makes the NGA Library run and how its departments
interact, but I learn about many artists in the process of my work. I recently organized a digital
collection based on David Driskell's 1976 'Two Centuries of Black Art' and was able to see
various works over African American artists and related ephemera.
Does the experience connect with any of your future goals?
I have aspirations to become a curator or a librarian. Either really appeals to me so having this
internship is very much the perfect thing for me.
Are there classes you have had at UMBC that have a clear connection with the work you
are doing in the internship?
Dr. Meringolo's HIST 300 Intro to Public History & Dr. Nianshen Song's Intro to the Study of
History have set a new precedent in the way I view & conduct research, recognizing that history
and museums are distinct things. As introductory courses, they introduce nuance in historical
interpretation and the lenses through which we view history, be it as cultural shifts, passages
over time, geological causes, as stories of great individuals or analyses of single events. Through
this, these instructors have shown how to assess multiple systems (a good one would be time or
the circulation of ideas) which are the foundation for complicated realities we live & remember
today.