An Early Modern Feast: Food History in the Classroom
Dr. Froide's History of Tudor-Stuart England (HIST 470) ended the Fall semester with a celebration of English culture and history. Students brought in period drinks and delicacies ranging from the common to the exotic. Over one dozen exciting dishes served both to commemorate an exceptional semester and give a glimpse into the daily lives of the early modern English.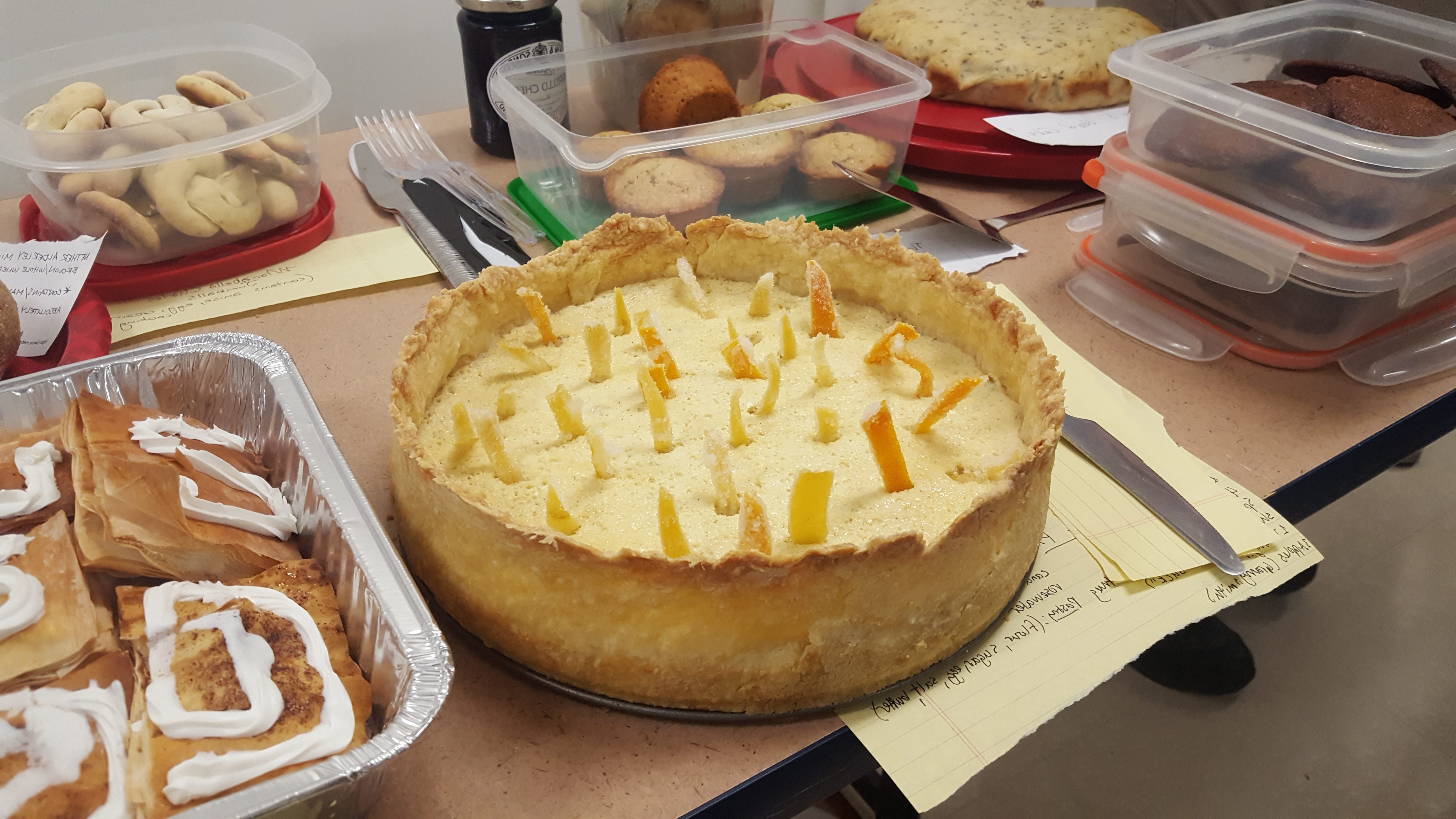 Pastries, breads, and desserts of all types dominated the feast. These carefully crafted treats were produced following strict recipes. Students were encouraged to follow period instructions from a variety of sources. While some dishes were easily recognizable, like Tudor-style rice pudding, others, like bread and butter pudding, were strikingly unique. Ingredients less common to our modern palettes such as candied peel, rosewater, and fennel seed, were plentiful in these period dishes. Despite unusual ingredients and the challenge of translating historic recipes, Dr. Froide's students were overwhelmingly successful in bringing these recipes to life.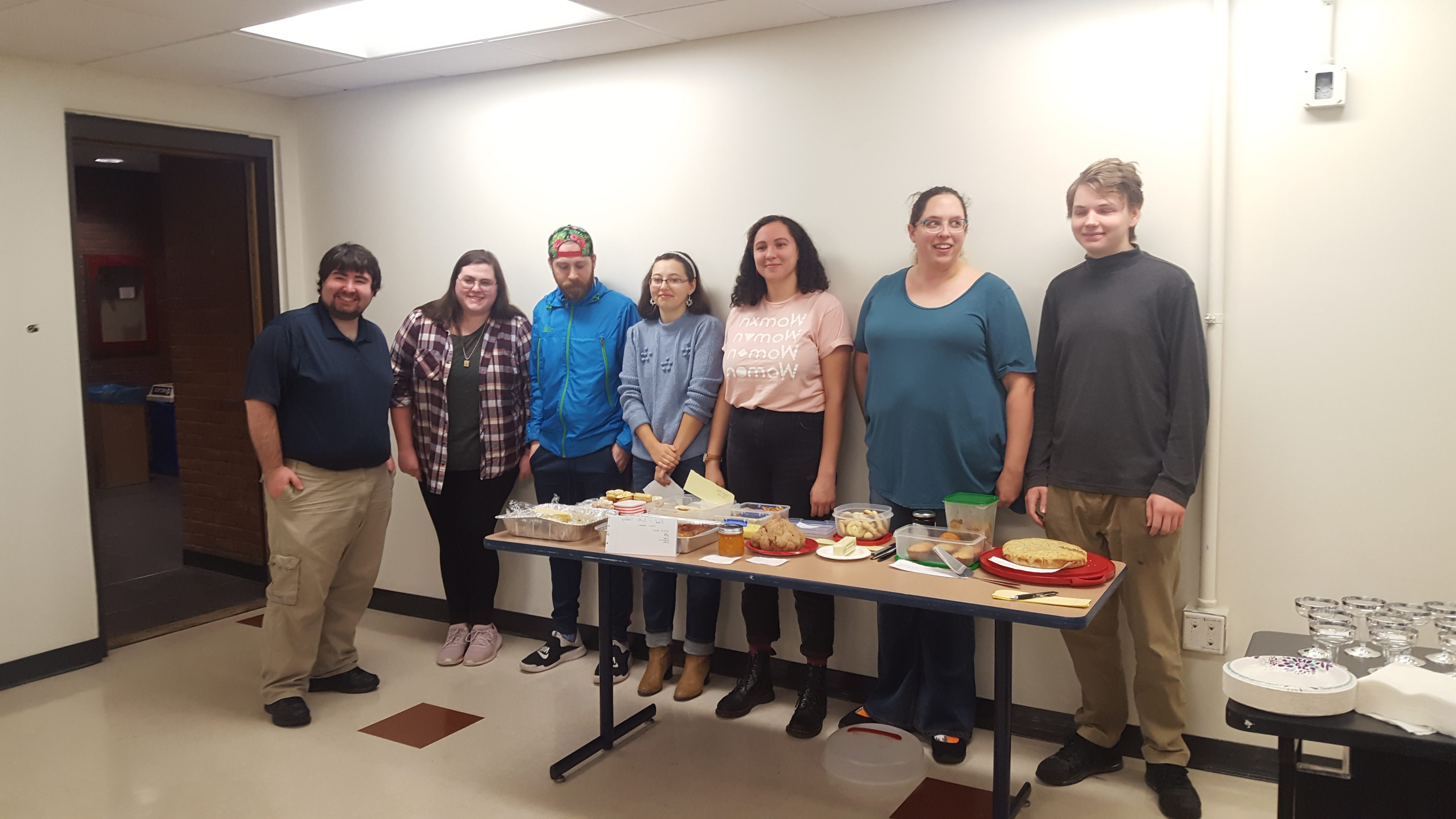 But this feast was more than just an opportunity to enjoy historic food. Many chefs discussed the socio-economic implications of their dishes. Students considered the effect of class on an Englishperson's access to specific ingredients. Candied peel, citrus, and spices were all delicacies far beyond the reach of the average Englishman or woman. Other dishes highlighted the growing international trade of the period, such as sugar-heavy pies or pastries. These insights encouraged students to consider how day-to-day life was impacted by the institutional trends they had studied all semester long.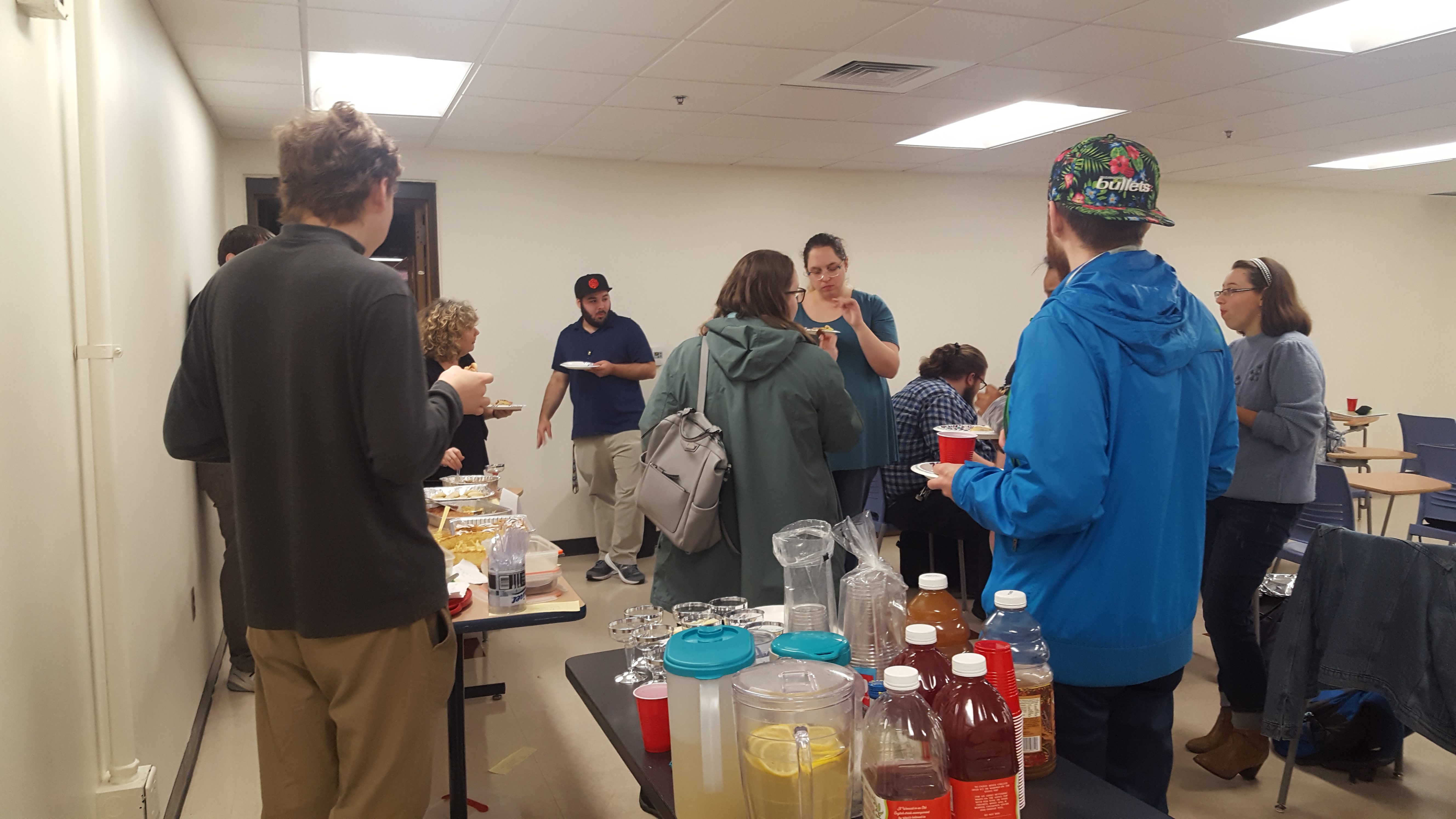 On both the gastronomical and educational fronts, this feast was a great success. Nestled right into the commotion of finals week, this event gave students the opportunity to unwind and enjoy themselves while also bringing them closer to the period they studied. Many students remarked that this was the perfect end to a great semester with Dr. Froide.