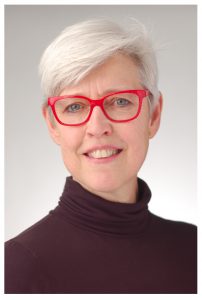 Marjoleine Kars, Professor (Ph.D. Duke University)
I teach courses in Early American history, Atlantic History, and Women's History. I am an affiliate faculty member in Gender and Women's Studies (GWST) and Language, and Culture (LLC).  I served as Chair of the History Department from 2011-2018.  I am a senior editor for International Labor and Working Class History.
My book about a massive and nearly successful slave rebellion in a Dutch colony (now the Republic of Guyana) on the Caribbean coast of South America, Blood on the River: A Chronicle of Mutiny and Freedom on the Wild Coast was published by The New Press in August 2020,  in a Dutch translation by Atlas Contact in January 2021, and in a UK version by Profile Books in April 2022.
NPR included Blood on the River on its "Best Books for 2020″ list. It is a co-winner of the 2021 Frederick Douglass Prize and the winner of the 2021 Cundill History Book Prize.
An article about my research, "Dodging Rebellion: Politics and Gender in the Berbice Slave Uprising of 1763," was published in the American Historical Review in Feb. 2016.  It won the 2016-17 article prize awarded by FEEGI (Forum on European Expansion and Global Interaction), the 2017 Carol Gold Award from the Coordinating Council for Women in History, the 2017 Kimberly Hanger Prize of the Latin American and Caribbean Section of the Southern Historical Association, and the 2017 Vanderwood Prize from the Conference on Latin American History.
With Michael McDonnell and Andrew Schocket, I am editing a three-volume, for Cambridge University Press, The Cambridge History of the American Revolution. Previously, I published Breaking Loose Together: The Regulator Rebellion in Pre-Revolutionary North Carolina (Chapel Hill: University of North Carolina Press, 2002).  My work has been supported by fellowships from The National Endowment for the Humanities, the American Historical Association, the Woodrow Wilson National Fellowship Foundation, the American Philosophical Society, the John Carter Brown Library, the European University Institute, the Huntington Library, and UMBC.  In 2022, I received a University of Maryland Regents' Award for Excellence in Research, and an NEH award for my next book project.
Click here for a recent short article I wrote on archives, slave revolts, and colonialism.  For a recent interview about my book, click here.
For more of my work, see https://independent.academia.edu/MarjoleineKars
Office: 513 Fine Arts Building
Contact: 410-455-2032 | kars@umbc.edu